Creative ways to get on the property ladder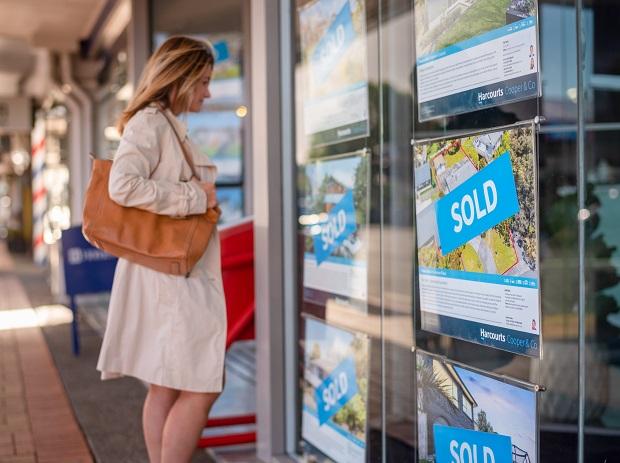 The possibility of getting a foothold on the housing ladder in the traditional sense – which involves saving a deposit and securing a loan, is becoming ever-more distant for many hopeful first-home buyers in New Zealand – especially in Auckland and other main urban centres.
This doesn't mean that all hope is lost. In fact, it might be well worthwhile considering some of the alternative – and often more creative – means of home ownership that are on offer. However, it's crucial to involve a lawyer right from the start and check all aspects of a particular plan out very carefully.
Shared equity or fractional ownership is a proposition based on having a third-party contributing around 10 or 15 percent towards the price you pay for your home, when you don't have a full 20 percent deposit yourself.
In return for their investment, they get DIY limitation clauses – just in case buyers get over-enthusiastic and want to tear down walls, for example.
Under BNZ's YouOwn offering, which applies only to new-build homes in certain locations, a review after five years sees the purchasers permitted to buy out YouOwn's stake in the property.
Capital gains are shared between the parties relative to ownership. However, it's important to understand that you are taking a risk, because in a quiet market those gains may be minimal.
Build-to-rent can make sense, but it's another significant departure from the traditional norm. This approach, which requires a more substantial input from local property construction, development and investment sectors, and sees building complexes specifically earmarked as long-term rentals, rather than as units to be sold. It's a model which has worked well overseas, especially in places where home ownership isn't a major priority.
The goal of home-ownership has always been part of Kiwi culture but it may ultimately become a thing of the past for many people here too – especially given the growth in house prices compared to salary growth. In some ways, long-term rentals make sense because tenants enjoy many advantages that homeowners don't, with landlords required to provide insulation, heating and other services.
Rent-to-own schemes are currently being promoted by the government as another alternative option for struggling home buyers, often under the auspices of charitable trusts.
These schemes work in various ways – often by having some of the rent that's being paid, put towards building equity.
There will generally be a fixed timeframe, at the end of which the tenant is able to buy their home outright or move to a shared ownership approach.
However, rent-to-own arrangements are based on the assumption that house prices will rise, so it's important to consider potential outcomes if they don't.
Meanwhile, a significant number of buyers are tapping into KiwiSaver and withdrawing funds to put towards the deposit on a first home. As part of the deal you must live there yourself for a certain period of time.
You must be over 18 years old and have been contributing the required minimum amount to KiwiSaver for at least three years. Additional KiwiSaver grants may be available to those with income (before tax) of less $85,000 for an individual and $130,000 per annum for two people or more, as long as you have 10 percent deposit.
The Government is looking into updating the scheme to allow people to use their KiwiSaver for proportional share with others or for investment purposes which may see more people purchasing properties in affordable areas in order to get onto the property ladder.
As with any investment decision, when considering any of these more innovative approaches to home ownership, our advice is that people undertake appropriate due diligence
It is important that potential investors understand all of the current and future costs involved. Additionally, they should also seek to understand the level of risk they are taking on and ensure they are comfortable with that risk.
Anyone considering some of these more lateral property moves should take legal advice and talk to their bank about what sort of finance would be available. I'd also recommend talking to a financial adviser for additional financial planning support. Lastly, if you're thinking about going down the investment option, make sure you are aware of what your future obligations will be as a landlord – especially in relation to upcoming legislative changes such as the Healthy Homes Standards, as this may change your view substantially on the type of property you want to buy.
– Bindi Norwell is chief executive of the Real Estate Institute of New Zealand